At the occasion of the opening of the City of the Ocean
(La cité de l'Océan)
last July in Biarritz, we developed the interactive animations of four interactive furniture designed by
Immersion
.
This permanent installation allows visitors to understand the metabolism of the ocean into four themes: climatic actor, sculptor, waves creator and tides.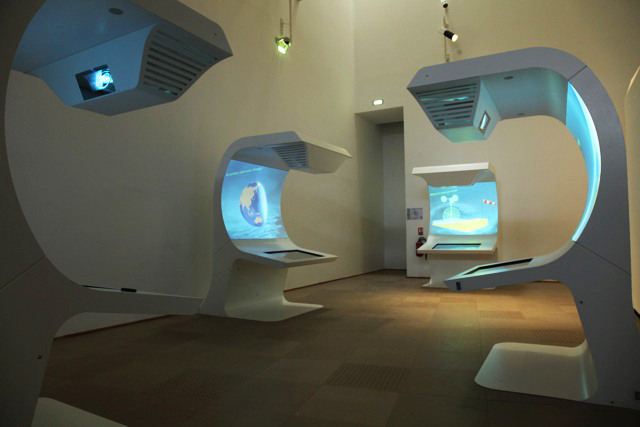 Available in three languages (English, French and Spanish), these animations help the audience to understand basic movements of the oceans: the movement on the surface and depth, sunlight, carbon dioxide, heat distributio,...

Horizontal touch screen allows to navigate within the animations presented by the vertical screen. A scientist comments interactions and appears sometimes as an holographic form.